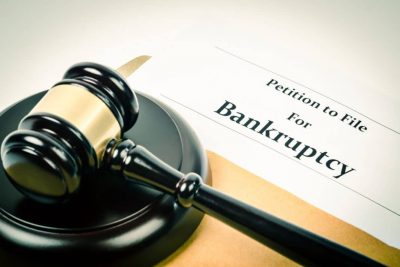 Understanding Bankruptcy
November 4, 2019

Specialized Driving Privileges: Let's Get you Back on the Road!
November 19, 2019
Legal Separation: An Alternative to Divorce
If you do not want to continue living with your spouse or do not want to commit to divorcing your spouse, then you may want to consider an alternative to divorce.

This alternative is called a legal separation.

A legal separation is similar to divorce in that you'll have to evaluate important issues such as, child custody, parenting time, child support, spousal maintenance, and division of personal and real property.

Unlike divorce, you will still be legally married to your spouse, but you will be living separately.
Why Choose Legal Separation vs. Divorce?
You and/or your spouse oppose divorce for religious reasons;
One spouse will become eligible for his or her spouse's government benefits (such as Social Security) in the near future (check for legally separated spouse exclusions);
One spouse will remain eligible for the other spouse's health care or insurance benefits if they stay married (check for legally separated spouse exclusions);
Tax benefits for married individuals; and
There's a chance you and your spouse may reconcile after you've had time apart from one another.
Choosing between legal separation and divorce may be difficult. Hope Law Firm will be able to explain to you the advantages and disadvantages of legal separation vs. divorce.

Call (574) 784-1019 to schedule your consultation.

Established in 2019, Hope Law Firm is a law firm in Osceola, Indiana. Attorney Rachel Hope Miller has true compassion for people and the law. She understands the complex legal system in Indiana and wants to help people navigate these complexities during their ups and downs in their lives. Ms. Miller opened her own legal practice focusing on providing compassion, knowledge, and hope to Elkhart and St. Joseph county residents. Ms. Miller is licensed to practice in the State of Indiana and the United States Northern District Courts of Indiana. Advertising material. No attorney-client relationship is established by anything on this Page.